Alpharetta Home Inspections Provided By Best Atlanta Home Inspector
Do you know what it's like to have a thorough home inspection? Let's define the word "through" first.
Thorough means complete with regard to every detail. It is not superficial or partial. This means that a thorough home inspection should not but just partial or superficial. It should be complete with regard to every detail. It means your home should be inspected from top to bottom, in and out. That includes the roof, gutter, electrical wiring, attic, walls and appliances, basement, garage, everything that makes up your whole home.
David Lelak is the type of home inspector that will do just that. His concern is the safety of every home he inspects to make sure that your family is safe. He walks on the roof and crawl into crawling spaces, checks insulation, every corner of your home. Now this is a type of thorough home inspection that you should expect from a home inspector. Below is a sample video of compiled pictures taken during David's home inspection:
Client Feedback;

""My wife and I purchased our home from family and had been living in it for five years prior to purchasing it. Since I was very familiar with the house, I really saw the inspection as more of a formality. I have always been a technical person and enjoy performing the necessary repairs and maintaining my house myself, so I really did not expect David to find anything. To my surprise, David found multiple small hidden issues that I did not even know existed. He even inspected the roof in the rain! The most important thing that he found was a very small and almost invisible problem in my electrical panel. Two of the breakers were defective and were very hot. The only way that you could tell there was a problem was to remove the panel's cover and feel the breakers. There was also a very faint buzzing that could only be heard by removing the cover. Had David not been thorough enough to take the cover off, I might not have a house today. I am very thankful and as far as I am concerned, David is the reason my house is still standing today. David and Bonnie and IHI Home Inspections will always be our inspector of choice. If you are looking for a good, honest, and thorough expert inspector, I would highly recommend that you hire David and IHI Home Inspections today." - AlexbCSUSA
If you are in need of a real thorough Home Inspection, call 404-788-2581 today visit Atlanta Home Inspector - IHI Home Inspections on Facebook https://www.facebook.com/Atlantahomeinspector
Google Places Link - https://plus.google.com/115102619384923971005/posts

YouTube Channel - https://www.youtube.com/user/ihihomeinspections

Please visit our website ihihomeinspections.com to book for Alpharetta home inspections provided by Best Atlanta Home Inspector.
Are you looking for Homes for Sale in Alpharetta, GA? Below are some of the homes for sale. Check it out for photos and more info for free.

Click here for all the results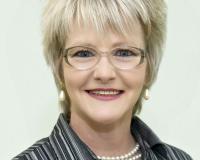 Author:
Bonnie Lelak
Phone:
404-788-2580
Dated:
May 15th 2015
Views:
889
About Bonnie: Experience with regular home sales, short sales, foreclosures, HUD homes, no down payment program ho...