Atlanta Home Inspector Provides Cartersville Home Inspection 30120
Here's another reason why it is essential to hire a home inspection who walks on roofs... You wouldn't see the problem without keen and proper assessment. The potential risk, whether that be major or minor, will never be seen if the home inspector didn't look closely.
The Atlanta Home Inspector, David Lelak, is very meticulous and detailed during home inspections. He is one of the uncommon home inspectors that will walk 99.9% of roofs out there and even crawl into crawling spaces. If you want a very keen home inspector, David is the man.
After the inspection, you will be provided a complete report from our 600 item home inspection check list with digital photos that evidently addresses all of the issues we discussed and that were found. Don't wait, visit our website now and schedule online or give us a call at 404-788-2581. We'll give you the peace of mind you deserve.
Client Feedback;
"I feel confident that David with IHI Home Inspections did a good, thorough job on the inspection. He gave me recommendations about how to fix most of the problems he found. IHI is slightly more expensive than some competitors, but i think it's worth it." - Keith Klein
If you are in need of a real thorough Home Inspection, call 404-788-2581 today visit Atlanta Home Inspector - IHI Home Inspections on Facebook https://www.facebook.com/Atlantahomeinspector
Google Places Link - https://plus.google.com/115102619384923971005/posts

YouTube Channel - https://www.youtube.com/user/ihihomeinspections

Please visit our website ihihomeinspections.com for Atlanta Home Inspector or Cartersville Home Inspection 30120 booking.
Are you looking for Homes for Sale in Cartersville, GA? Below are some of the homes for sale. Check it out for photos and more info for free.

Click here for all the results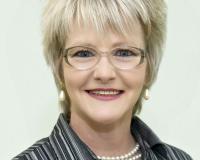 Author:
Bonnie Lelak
Phone:
404-788-2580
Dated:
April 24th 2015
Views:
251
About Bonnie: Experience with regular home sales, short sales, foreclosures, HUD homes, no down payment program ho...