Atlanta Home Inspector Provides Woodstock Home Inspection 30188 GA
If you're thinking of buying a home, you better hire a general contractor or home inspector to inspect the house from top to bottom. By that I mean inspect the roof, plumbing, drainage, foundation, and electrical and heating systems. The price of the service and how long it will take depends on the location, size, age, and type of the home.
Better hire an independent professional home inspector because homes for sale are usually "dressed up" for the showing to help make the best features more noticeable so that you wouldn't focus on the potential flaws of the home. Do this before you make an offer. You need to be sure that you will accompany the inspector as much as possible during the home examination. This is for your own good so you will get to learn more about how to preserve or maintain your own house, or the house that you're about to buy. Never hesitate to ask questions so you'll know which problems are just minor or major.
As an Atlanta home inspector, David Lelak provides a 5 star protection. He is really thorough with home inspection, meaning he is very detailed. It is common for other home inspectors to check inside and outside of your home but what makes David different is that he would be willing to walk on the roof if necessary. He also tends to go into the crawling spaces for further inspection. That is how he assess every corner of your home for your safety and, of course, your family's safety. So, if you are interested in buying a home and needs a thorough home inspection that includes roof walking, call 404-788-2581 today

Client Feedback;
"IHI provided a extensive and thorough inspection on a prospective property we are interested in. The inspection was sent to us with a convenient online access that made this an easy part of this long house buying process! They even were available after the inspection was completed for questions and referrals for additional needs. Totally recommend IHI." - Jh Felix
If you are in need of a real thorough Home Inspection, call 404-788-2581 today visit Atlanta Home Inspector - IHI Home Inspections on Facebook https://www.facebook.com/Atlantahomeinspector
Google Places Link - https://plus.google.com/115102619384923971005/posts

YouTube Channel - https://www.youtube.com/user/ihihomeinspections

Please visit our website ihihomeinspections.com for Woodstock Home Inspection provided by Atlanta Home Inspector booking.
Are you looking for Homes for Sale in Woodstock, GA? Below are some of the homes for sale. Check it out for photos and more info for free.

Click here for all the results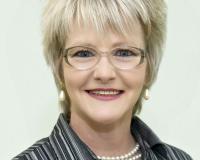 Author:
Bonnie Lelak
Phone:
404-788-2580
Dated:
April 1st 2015
Views:
242
About Bonnie: Experience with regular home sales, short sales, foreclosures, HUD homes, no down payment program ho...