Back To School Tips For Woodstock Home Owners
The first day of school for the Cherokee Country School District had been 'smooth and successful.' But, how about your home? Did you prepare it enough to be 'smooth and successful' for you and your kids this school year?


Here are some of the tips to beautify and organize your home in preparation for the school days.


Set up a Monthly Wall Calendar - To have a well organized home, the people living in it should be well organized as well. Setting up a wall calendar will not only help you remember when or what time to pick up your kids every day, but also save you from memorizing their school or class schedule. So, you'll know which class to find them in case of emergencies. It is best to put up this calendar where everyone can see it, like next to the fridge or near the computer or television set.
Renew or Re-Plan the Household Chore Schedule - You wouldn't have to do all the work. Children should understand the word 'responsibility' while they're young. Set a daily schedule for household work and play. Update this every school-year since class schedule and time spent in school can changed every year.
Organize, organize, organize - Let your kids help with organizing everything in the house by setting up a place for specific things (racks for jackets, bags and shoes, box or baskets for cleaning supplies and dirty clothes).
Talk about it - You wouldn't be a successful home-maker without any help. Communicate with your family. Talking to your partner or your kids about your plans to have a happy and well-organized home is the key to a successful and unified relationship. Discuss your thoughts and explain why this thing is important to you. Listen to your kids' to understand their concerns. With understanding there is unity. Where there is unity, becoming successful in any plan you do is attainable.
There is nothing more delightful than to see a home that is neat and well-organized. Having a clean and organized home will help you and your kids to have a peace of mind. Having a peace of mind is healthy for your kids.
Do you know that Woodstock GA is the tenth fastest growing suburb in the United States? If you wish to join the growing neighborhood, check out the updated list of homes for sale below!
Click here for all the results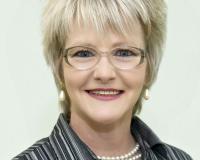 Author:
Bonnie Lelak
Phone:
404-788-2580
Dated:
August 5th 2014
Views:
358
About Bonnie: Experience with regular home sales, short sales, foreclosures, HUD homes, no down payment program ho...