Getting A Home Loan For Truck Drivers
Over The Road Truck Drivers
Trucker drivers can face a unique problem when trying to get qualified for the purchase of a new home. This has to do with the way they are allowed to deduct their "Meals and Entertainment" expenses on Schedule C of their tax return.
Most professionals are only allowed to deduct half of their meals and entertainment expense. As only half of the actual expense appears on the tax return, the other half must be subtracted from the bottom line by the loan underwriter to obtain an accurate number for the business.
However this is not true for truck drivers are travelling away from home while making their living. We have found an exception that allows us to not have to reduce the drivers profit by the " other half" of the meals and entertainment deduction.
Call us at (678) 335 4848 and let us help you get qualified for the purchase of your new home.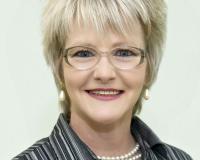 Author:
Bonnie Lelak
Phone:
404-788-2580
Dated:
March 2nd 2017
Views:
22
About Bonnie: Experience with regular home sales, short sales, foreclosures, HUD homes, no down payment program ho...