Home Inspection Is Essential Big Canoe Home Inspection 30143 GA
Do you really need a home inspection? Whether you just bought a home, about to sell one, or have one constructed, why is it necessary to contact a home inspector to examine your home?
First reason will answer this question, "Is it a good investment?" Any home buyers would want to make sure that the house they will buy is a good investment. If you are a home seller, a home inspection is necessary if you want it to be a sure buy!
The second reason is safety and security. Home Inspectors will help to make sure that your newly constructed home is safe for your family and that you didn't miss anything. If you are a home buyer, a home inspector will tell you if your home needed any minor or major changes. Your home will be guaranteed safe in their hands.
It would be wonderful if all home inspectors are thorough and very detail oriented. But unfortunately, not all of them are. This is where the IHI Home Inspectors comes in. When you say thorough, it's really going to be thorough... just like in the video presented below.
David Lelak, of IHI Home Inspections, provides a 5 star protection at a Big Canoe home at Big Canoe GA. They provide the best quality service home inspections in Georgia. David Lelak is very thorough so you'll know that the safety of your home is in good hands. He walks on the roof 99.9% of the time and check your house's crawling spaces to see if something else needs to be improved. As an Atlanta home inspector he would provide you a report with digital photos, also available online, showing all the issues discussed or mentioned during his visit. So, if you are in need a thorough home inspection that includes roof walking, call 404-788-2581 today.

Here's a Feedback from a very pleased client;
"IHI Home Inspections did an outstanding job for us. David is extremely thorough and helpful and personable. I was able to shadow him throughout the inspection so I knew exactly what needed correction. He spent close to three hours, meticulously scanning the property. Further, he wore protective gear and took special care to respect the job, as it was somebody's home. This attention to detail is rare these day! We highly recommend IHI." - Mike M.

If you are in need of a real thorough Home Inspection, call 404-788-2581 today visit Atlanta Home Inspector - IHI Home Inspections on Facebook https://www.facebook.com/Atlantahomeinspector
Google Places Link - https://plus.google.com/115102619384923971005/posts

YouTube Channel - https://www.youtube.com/user/ihihomeinspections

Please visit our website ihihomeinspections.com for Big Canoe Home Inspection 30114 provided by Atlanta Home Inspector booking.
Are you looking for Homes for Sale in Big Canoe area? Below are some of the homes for sale. Check these it out for photos and more info for free.

Click here for all the results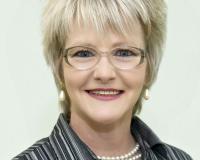 Author:
Bonnie Lelak
Phone:
404-788-2580
Dated:
March 4th 2015
Views:
196
About Bonnie: Experience with regular home sales, short sales, foreclosures, HUD homes, no down payment program ho...