IHI Home Inspections NW Cartersville Home Inspection 30121 GA
IHI Home Inspections offers home inspectors that have the qualities that you should be looking for. Professional home inspector like David Lelak, for example, is not only very detail oriented, he is also dauntless, patient, reliable and fairly organized.
You need to observe these qualities in a home inspector in order to know if you are being given a quality home inspection. As you can see in the video below, IHI Home Inspections will give you a detailed report of your home inspection with digital photos pointing out problems of your home. David Lelak is dauntless enough to go on the roof of your home to ensure that every corner is checked and accounted for. He will be delighted to discuss potential problems in your home professionally and would answer all your questions patiently. So, if you are in need of a home inspector with these good qualities, call 404-788-2581 today. As home inspectors, we help you avoid making your home purchase a costly mistake.
Client Feedback;
"HI always arrives early, is always prepared and always professional with my buyers. They really are above par when it comes to their competition and there is really no one else I recommend to my clients. From putting on a full length hazmat suit and mask and crawling into the smallest grossest crawl spaces to walking on roofs. There really isn't much they will miss. They truly do it all. They even have found electrical issues in the walls with their infrared scanner. Unbelievable!!!! I then got the seller to replace the entire electrical box for my first time home buyer. The listing agent had no arguement when I sent him the infrared pictures. They agreed immediately. They always answer their phones and accommodate us realtors and buyers on every opportunity. " -Lindsey Haas
If you are in need of a real thorough Home Inspection, call 404-788-2581 today visit Atlanta Home Inspector - IHI Home Inspections on Facebook https://www.facebook.com/Atlantahomeinspector
Google Places Link - https://plus.google.com/115102619384923971005/posts

YouTube Channel - https://www.youtube.com/user/ihihomeinspections

Please visit our website ihihomeinspections.com for NW Cartersville Home Inspection 30121 provided by Atlanta Home Inspector booking.
Are you looking for Homes for Sale in NW Cartersville area? Below are some of the homes for sale. Check it out for photos and more info for free.

Click here for all the results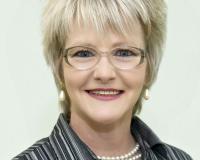 Author:
Bonnie Lelak
Phone:
404-788-2580
Dated:
February 12th 2015
Views:
248
About Bonnie: Experience with regular home sales, short sales, foreclosures, HUD homes, no down payment program ho...