Marietta Home Inspector How To Pass A Home Inspection
Most people hire a Home Inspector from time to time, just like the, Atlanta Home inspector provides Marietta home inspection 30064, as shown below. It's either for the purpose of house checkup so you'll know if the house is still safe for you and your family, or if you are planning to sell your home.

For sure, most of us prefer to pass the home inspection test on the first run. If this is your concern well, there are factors that you need to consider before you let the Home Inspector come over to your house. First, you have to make sure that all the appliances in your home are empty and clutters around the house aren't present. The less work it is for the Home Inspector, the better the results.

Since some home inspectors, like with IHI Home Inspections, walk on the roof to check it, you better make sure that the ladder is accessible. You also need to unlock the attic doors as home inspectors who wants to check homes thoroughly, like the Best Atlanta Home Inspector David Lelak, will more likely visit it. You also need to be sure that all the doors are unlock, even the garage door. This would make the work easier for home inspectors and they would surely be impressed. Last but not the least, check the light bulbs! Even if house inspectors wouldn't come for a visit, you always need to make sure that those are working well and your home is properly lighted at night. This is one of the precautionary measures that you need to know.


For the best Atlanta home inspection, people trust the professional home inspectors at IHI Home Inspections. As home inspectors, we help you avoid making your home purchase your most costly mistake.

If you are in need a thorough home inspection that includes roof walking, call 404-788-2581 today. You can also visit Atlanta Home Inspector – IHI Home Inspections on Facebook.
Check out IHI Home Inspections' Google Places Link – https://plus.google.com/115102619384923971005/posts
Here's the link to IHI Home Inspection' YouTube Channel – https://www.youtube.com/user/ihihomeinspections

To book a home inspection for Atlanta Home inspector provides Marietta home inspection 30064, visit our website http://www.ihihomeinspections.com

Are you looking for a Home near Marietta High School? Check out the updated list of homes for sale below:

Click here for all the results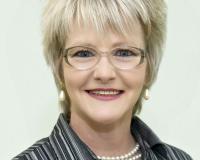 Author:
Bonnie Lelak
Phone:
404-788-2580
Dated:
September 29th 2014
Views:
521
About Bonnie: Experience with regular home sales, short sales, foreclosures, HUD homes, no down payment program ho...