New House And Noisy Neighbors In Cumming GA
Noisy neighbors, that's one thing to look out for if you're hunting for a new house for your family in Cumming GA. Who wouldn't want to have a quiet and peaceful neighborhood?

You need to be very vigilant before when house-hunting. Having this in mind, check out the list below for some of the things to look out for when buying a home in Cumming GA.

First off are teenagers. If there are more teenagers in your neighborhood than adults, then you will more likely get to experience loud nights compared to others.

Second are the dogs. If you don't want to wake up in the middle of the night because of dogs yapping, then this is one of the things that you should look out for.

Third are kids. Yes, kids can get really noisy especially after school hours. It will be harder to deal with unruly children, most especially if there are more of them in the community than the number of adults.

Fourth are water pumps and generators. The sound may not easily be noticed in the morning, but these can get really noisy especially at night.

Fifth is the high way noise. If the house is very near the high way where buses, trucks and cars pass by at any time of the day, waking up in the middle of the night because of it is more likely to happen.

Sixth is the railway noise. This is self-explanatory because trains had always been really loud.

Is the house near a school or place of industry? The list can go on, but what's the solution?

As suggested by some, it is wise to come at house showing but wiser to visit even if there isn't any showing. Catch unexpected noises, if there's any, at unexpected times like the night and early in the morning. You can drive by the place and observe the neighborhood. Get to experience the neighborhood even though you're still not a part of it. And then later on, if you still happen to like it after this experiment, go on and buy that house!

Listed below are some of the new Cumming houses for sale!
Click here for all the results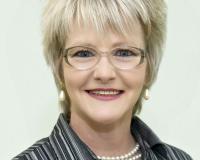 Author:
Bonnie Lelak
Phone:
404-788-2580
Dated:
September 16th 2014
Views:
527
About Bonnie: Experience with regular home sales, short sales, foreclosures, HUD homes, no down payment program ho...