Roswell And Its Historic Attractions
How well do you know Roswell, your own town? If want to know your town more, spending a day or two this weekend with you and your family is probably one of the most wonderful way to have fun! There's nothing more pleasurable than engaging in a fun educational tour once in a while with your own family.

The following are some of the places that you can go to in Roswell;

The Roswell Town Square - Over 400 Roswell mill workers were held here, overnight, when they were all charged with treason.
The Bulloch Hall, Barrington Hall, and Smith Plantation - Also known as the "Historic homes of Roswell." Learn more about the African American Slaves in Roswell's history.
Slave Dwelling at the Smith Plantation Home - This is believed to be the oldest structure on site, where the slaves dwell before the Plantation Home's construction.
The Roswell Mill and the Old Mill Park - This one has been known to be the largest mill building built in 1853, burned and reconstructed several times in history.
and of course, the famous Roswell Ghost Tours - This one is operated, and owned, by paranormal investigators. It would really be exciting to be spooked from time to time, and learn at the same time! Reservations are required, $15 for adults and $10 for kids 12 years and below. You can visit their website for more information about the tour here.
There's nothing more delightful than getting a Roswell PediCab during your tour. Feel the classiness as you move through the Historic District of Roswell. If your feet is tired from the walks, this is one of the greatest way to finish your historical tour while relaxing.
If you prefer to walk the streets of
Roswell
and find the historical spots on your own, this
page
right
here
might be of great use to you.
There are still lots of other historical places in
Roswell
that wasn't mentioned here. You can either go to the mentioned historic places and learn about those tourist spots from word-of-mouth, or visit the
Visit Roswell GA website
for you to find out!
Do you know that there are plenty of houses for sale in
Roswell
? You might want to take a look at these;
Click here for all the results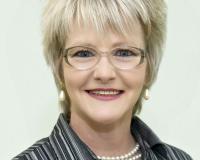 Author:
Bonnie Lelak
Phone:
404-788-2580
Dated:
August 1st 2014
Views:
571
About Bonnie: Experience with regular home sales, short sales, foreclosures, HUD homes, no down payment program ho...