Woodlands Home Inspection 30188 Provided By Atlanta Home Inspector
Woodstock home inspector, David Lelak with IHI home inspections prioritizes quality service above all others. He is one of the few home inspectors that will walk 99.9% of roofs out there because he likes to be thorough. Inspecting and and out or every corner of your home that could be seen by the naked eye is not enough. He also inspect the hidden places like crawling spaces that you thought would not be necessary to look at. So, if you are in need this kind of thorough home inspection that includes roof walking, call 404-788-2581 today.

Client Feedback;
"We live far away and the friendly staff helped us to feel as if we lived right there. The were so helpful, offering to do the inspection right away. The final product was obtained in such an efficient and friendly way and delivered with such ease and depth. Thank you so much! " - Knettuno
If you are in need of a real thorough Home Inspection, call 404-788-2581 today visit Atlanta Home Inspector - IHI Home Inspections on Facebook https://www.facebook.com/Atlantahomeinspector
Google Places Link - https://plus.google.com/115102619384923971005/posts

YouTube Channel - https://www.youtube.com/user/ihihomeinspections

Please visit our website ihihomeinspections.com for Woodlands Home Inspection 30114 provided by Atlanta Home Inspector booking.
Are you looking for Homes for Sale in Woodlands area? Below are some of the homes for sale. Check it out for photos and more info for free.

Click here for all the results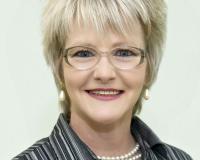 Author:
Bonnie Lelak
Phone:
404-788-2580
Dated:
March 17th 2015
Views:
308
About Bonnie: Experience with regular home sales, short sales, foreclosures, HUD homes, no down payment program ho...