Woodstock Home Staging Tips For A More Appealing Home
Home Staging Tips
It would be a pleasure if someone comes by to visit your home, and leaves with a high recognition that your home brought because of one's delightful experience. An experience that makes other people picture themselves living in your house. Then it would be followed with a question, "How is it done?"

Although most of the time we tend to think that home staging is a very strenuous process and that it requires a lot of time, it is the only answer. A very appealing home could not only boost one's pride but it also helps a lot especially if you are planning to sell it. It's not going to be that strenuous or even time consuming if you already have an idea on where to start or how to do it. So, what are the tips in order to have an appealing house?

First, make it a house of order. The word 'order' means there is sequence, levels or pattern in positions. It also means tidiness or being organized.

It has been said that bedrooms and bathrooms are the ones that need more staging. Everything should be completely clean. Wash all the linens and get rid of all the stains. Brush away all the soot and deep clean your carpets in your bedroom. Thoroughly clean molds and mildew in the bathroom and kitchen. You can try to use baking soda for this.
Second,
this is especially important if you are selling a house or you're preparing for a showing, is beware of the eyesores. Sometimes we keep items that we think is necessary, but is really not.
Bedrooms should be a place of ease and comfort. Clear away all clatters like shoes, bags and personal items like family photos. So, make sure that there are only these things in your bedroom; the bed, the closet or dresser, and some ornaments. Aside from that, the paintings should not be striking, just neutral. Your bedroom should be spacious as well as your closets. You do not need to remove all your wardrobe before the showing, but keep half of it to have a spacious look.
Third
is, have a fresh perspective. With bathrooms, first impressions always lasts. Since the most appealing bathroom look nowadays is modern, you should replace old bathroom fixtures. It is best to get new linens and pillows.
Your house shouldn't only look fresh, but smell fresh as well. Since some buyers have sensitive nose, make sure that you've completely removed all odors, don't just use air freshener to cover it up. Keep in mind that pets and smoke can leave an odor that could be difficult to remove. You can decorate your bathroom with fresh flowers and add some scented candles, glass containers and baskets.

Keep in mind that what's livable for you may not be for others and what's clean for you may not be that clean enough for others. So, it is always good to ask for another's perspective after your home staging project. You can as a friend's help if they think they can picture themselves living in your house. Everybody would love to live in a house of order.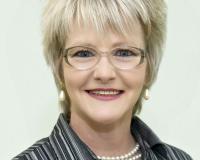 Author:
Bonnie Lelak
Phone:
404-788-2580
Dated:
July 12th 2014
Views:
404
About Bonnie: Experience with regular home sales, short sales, foreclosures, HUD homes, no down payment program ho...